10 Tips on shooting a Video Commercial all by yourself
The concept of video commercials has come a long way, ever since we saw the black and white music-filled commercials on tv in the 1960s.
Thanks to the internet and social media, today, we see ads almost everywhere, even when we watch a video or simply browsing through our Facebook feeds.
From being a high-cost form of content, today, commercials are an everyday media instrument used by almost all businesses and brands to push their message across.
But how did we get here?
Two decades back, commercials were still limited to the television screens, such as the 1984 Super Bowl Apple Macintosh Commercial and the McDonald's "The Showdown" commercial being the benchmark.
But YouTube, Social Media, and the rise of smartphones changed it all.
The 2005 launch of YouTube, the 2013 video shift of Facebook, and the emerging platforms such as Instagram, Snapchat, and Tik Tok completely transformed the entire landscape.
Video commercials, which were once a luxury, became a commonly used form of video content.
With video content taking the crown in being the most engaging form of online content, the current technology allows any individual or entity to create video ads seamlessly to push their business objectives.
Couple that with the priority given by Facebook and YouTube for video monetization and opportunities to run video ads, the demand for video ads has never been this high.
The spending for TV ads fell for the first time in 2107, and despite the peak, the worldwide spend on mainstream media is gradually on the decline. Instead of traditional forms of media, the focus is now on producing engaging commercials for these platforms.
Rather than the high-paying air time purchases and the limited options on television, social media became a fitting destination for businesses to target customers, spend less and gain maximum mileage.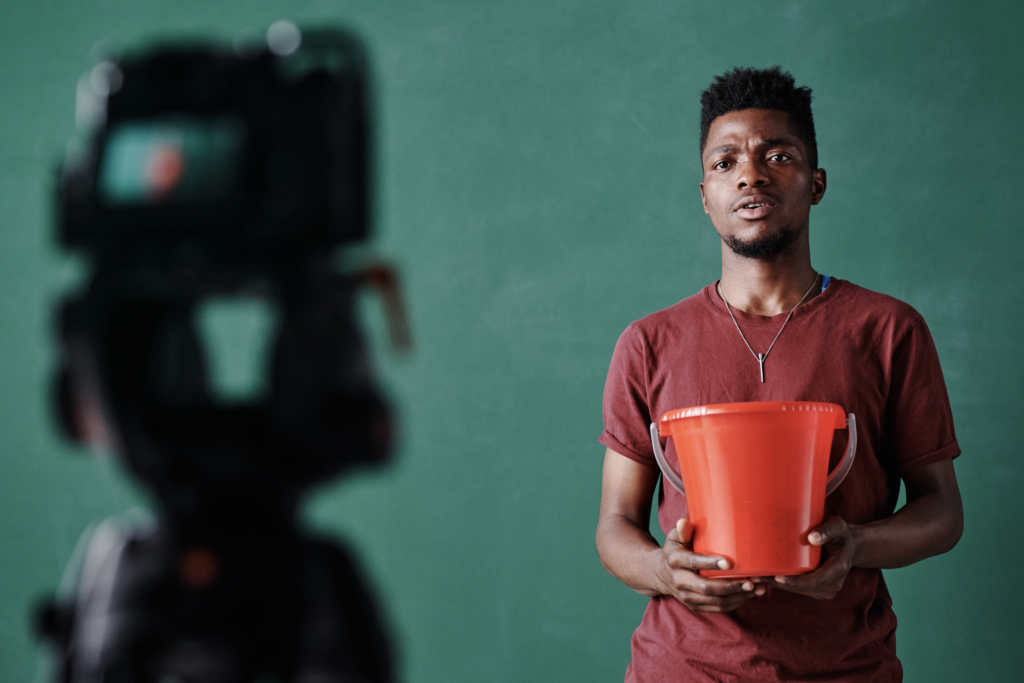 Small businesses creating attractive video commercials by themselves is a norm in 2021
But why aren't all brands creating video adverts?
Despite the easy access to the platform to publish commercials, the bottleneck remains at the production department. Because video commercials cost hefty sums, small brands and businesses steer clear.
The soaring cost of production houses, the hiring of equipment, and the personnel are all costs that a business does not want to absorb regularly.
But that was a long time years ago.
Today technology has had vast developments, and there is ample opportunity for businesses to create their forms of video commercials without any hassle.
Over the years, the cost of producing a commercial has come to a rate where it sits at a very affordable point, making it a solid go-to option for businesses.
Gone are the days where you scheduled dates, waited for prospective production partners to send you budgets and create videos.
Today, if your business has a new product and wants to shoot a commercial, you start immediately.
It is that simple!
If you haven't still figured how you can get into the business of producing video commercials regularly, we've shortlisted 10 essential tips on how you can start creating Do-It-Yourself (DIY) commercials in no time.
1 – Always prioritize your expectations
Setting the expectations straight is the starting point of a commercial. We bring some aspects from the professional workspace to DIY commercials and this one crucial aspect.
You need to understand why you want to create the commercial. Businesses create different commercials based on various objectives. It can be to introduce a new product, improve brand mileage, or announce a new partnership.
Next, it is essential to assess the audience to whom you want to target this commercial – to whom is this commercial.
By getting the first two pointers cleared out, you can quickly bring out a compelling idea for the script that sits well to complete both expectations.
Never proceed to the next step without understanding these two objectives because if you don't iron out these two, you won't be progressing any further.
2 – Understand the platforms and channels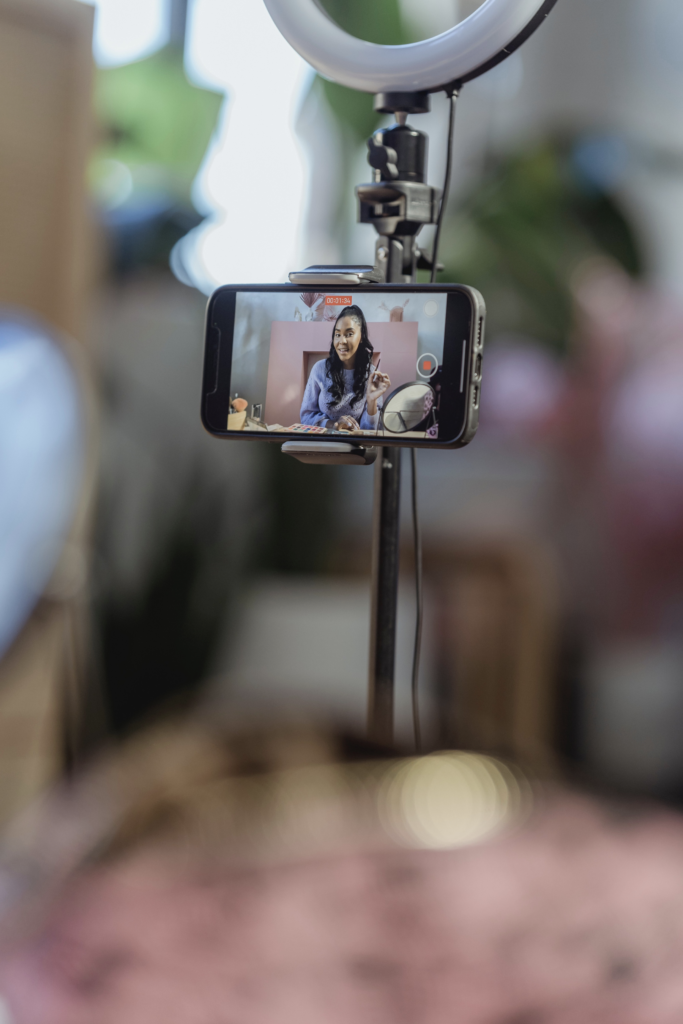 Different platforms have their own sizes, aspect ratios and durations
A quarter-century ago, this question would've been an easy one to tick because there weren't too many choices in terms of platform. In 2021, you have so many that you need to pick and choose the ideal spots in which you want to run your commercial.
You have several options to choose from today. Your commercial can go as a:
Television (very rarely)
Facebook Post
Facebook paid promotion
YouTube video ad (before videos)
Tik Tok Advert
Instagram placements (post, story, or paid post)
So how do you choose which one?
Make a shortlist of where you want it to run. Sometimes it can be one. Most times, it is multiple platforms. Each of these platforms has its expectations when it comes to sizes and time duration.
Like television, when you used to have a 15 second or a 30-second window for the advert, social platforms also have limitations and best practices. For example, if you are targeting an Instagram story, the duration for one clip needs to be 15 seconds.
3 – Write the perfect script and include everything
Another important rule from the professional guidebook is always to write a script and include everything you need in the fine print.
Create a visual storyboard if possible as well to put your idea into a more presentable form. The script is as important as the expectations because you understand what you require.
If there is a voice-over, add the text that goes into it, the placements, and the setting you need for the shoot – include everything.
This way, once you start shooting, you can cross-check the original script to see if everything is in place.
4 – List down everything you need
Next is the hunt for the rest of the equipment and props you need. List down the requirements from A to Z. Include even the smallest detail. Make sure to collect everything you need before a commercial so that there is less work when you get to the shoot.
Shoot days, be it professional or DIY, can always be stressful and the last thing you want to worry about is not having the right equipment to continue with the shoot.
Pro tip – always have up to two backup options in case things go wrong. You can never go wrong by having backup options.
5 – Cut corners where you can
The high budgets are one of the main reasons you want to do all your commercials in-house, but if you set a budget to match the exact costs of a professional video production company, the effort is futile.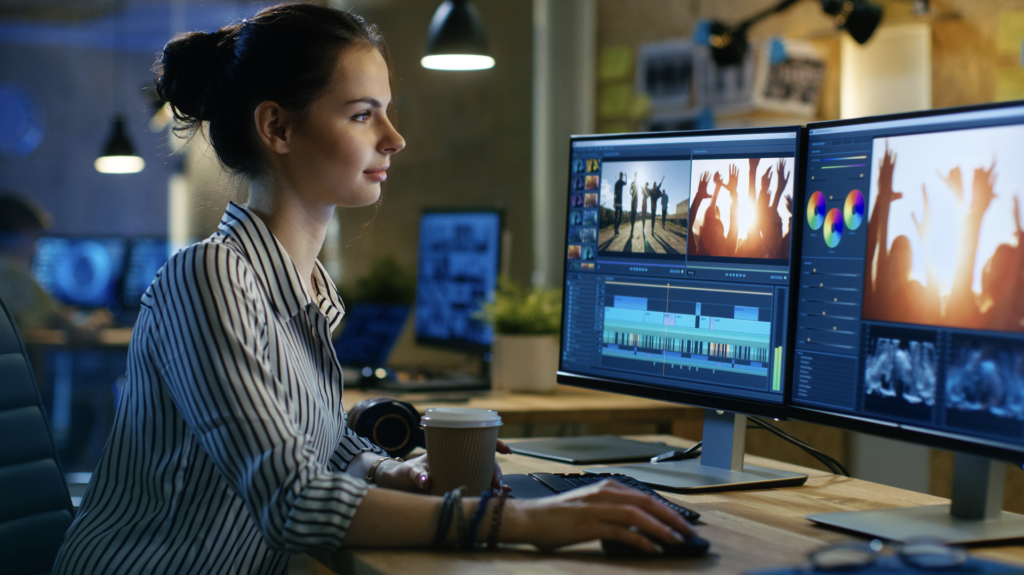 A ring light, is a most common alternative used by small businesses for their shoots
There are some places where you cannot cut costs. For example, hiring a professional camera (DSLR) can be a cost factor that you cannot evade but look for options to cut corners.
Maybe the exquisite lighting is something you can live without and shoot with natural lighting or outdoors.
If you cannot afford a professional-grade camera, you can always look to your smartphone. While it won't match the quality expectation of the professional camera, you can still shoot high-quality video footage from it.
6 – Try to pick locations in-house
Don't have a dedicated studio or shooting space within the business? Not an issue; let's create one.
If you are trying to shoot a basic product shoot or a company shoot, you don't need to hire large-scale locations. A simple demarcated area in the business itself can do the job for you.
Pick a place with space and ample light (if you want to cut corners with the lighting) and make it your dedicated location for shoots.
If you are going to create video content continuously, this can even be a permanent thing. Based on the commercial type, you might be able to move around but have that one location dedicated in the business where you do the regulation content.
If it is permanent, you can try investing in a few wallpapers and even a green screen to level up the production.
7 – Shoot multiple takes
This advice comes from several video directors and producers. As a rule of thumb, always shoot multiple takes of each shot to be on the safe side. Sometimes, it is too late to see one angle distorted or blurred out when looking at the footage.
As a solution, taking multiple angles always help, and especially when shooting on your own, this should be on top of the priority list.
8 – Professional voiceovers always help
Not everything you do for the video needs to be done on your own. Some parts of it can quickly be done using freelancers. A professional voice-over can be something of that sort.
A voice-over can significantly increase the emphasis of the message across if you are shooting a commercial or a general advert. While you might not have the services of a voice-over artist, you can easily turn to the internet to find one.
Freelancing websites such as Upwork and Fiverr have plenty of professional artists that offer their services for an effective rate.
Voiceovers no longer cost a thousand dollars; you can get professional-grade artists to provide the voice to your hundred at a very attractive rate.
And if you can't fill in on the first expectation, you can always search and shortlist an option that matches the budget.
Voiceovers amplify the message. They score higher on credibility and to persuade the viewer to the desired call to action.
9 – Edit, re-edit. Repeat.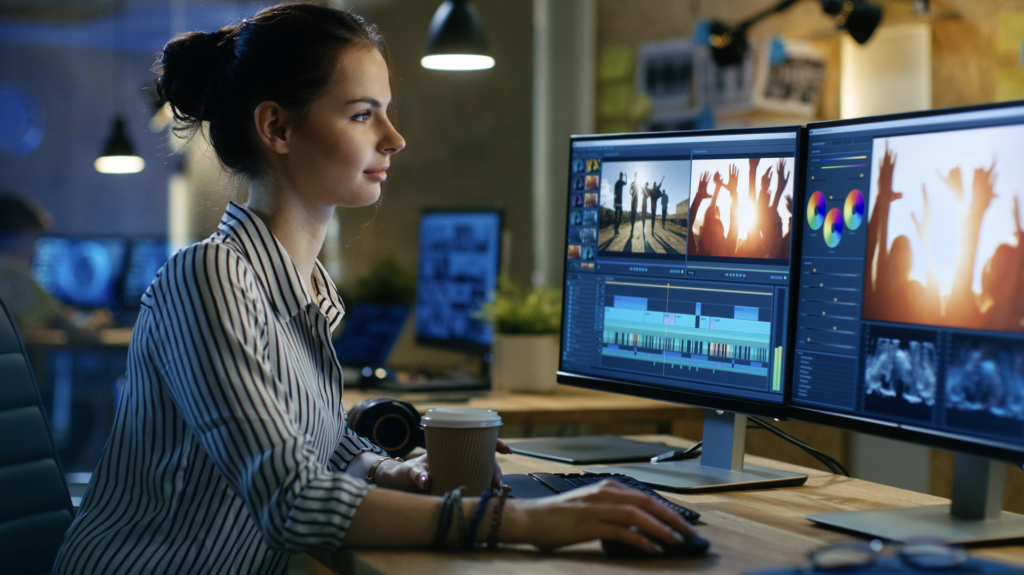 Start your edit by first aligning everything to the sequence. The rest can follow later
No video edit is going to be complete in the first cut. Always try to use professional software such as Adobe Premiere, Final Cut Pro, or DaVinci Resolve to edit.
If these are above the skill grade, do not worry, several free and online editors offer a similar experience. There is no rule that you need to use professional editing software.
If you aim for social media and digital platforms, free software would be sufficient. But having high-quality footage is mandatory. Anything full HD (1920X1080) is the preferred choice today in the digital world.
Social media users today demand exceptionally high-quality videos on every occasion. Low-quality distorted video navigates users away.
If you are not too competent in handling editing software, freelancers can come to the rescue again. You can find a freelancer for your video needs on any of the freelancing websites.
Here are a few rules to go by with the video edits, from the experts –
Always assemble a rough cut before working out the finer details
Don't overdo transitions – (unless you are making an Indian soap opera)
Choose music carefully – music can elevate or demote the entire objective
10 – Editing Softwares aren't magic!
Yes, software like Final Cut Pro and Adobe Premiere are extraordinary, but they aren't some woo-doo magic that can fix everything.
There can be many errors during a recording that you only figure out when you review clips. Sometimes, you won't fix an overly exposed shot or a high contrast using the software.
Yes, it can be possible, but it requires skill and time. In the current dynamic, time is one thing businesses don't have, so rather than finding ways to make it perfect, good enough is a good standard to go by.
That does not mean putting out any half-completed video, but running behind perfection will kill your motive.
Enter Video Commercials 2.0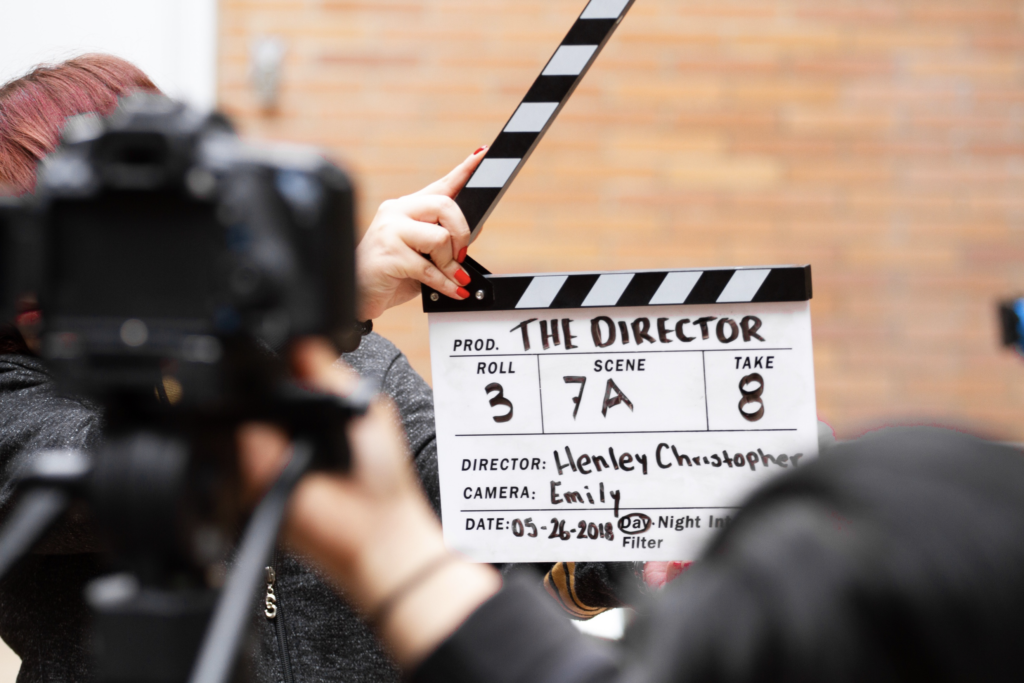 DIY is the new age of video commercials
Today, video commercials are everywhere you turn, from a complicated high-end affair and a finite number of commercials.
With social media, businesses can exploit the advantages of video content more vividly and see their business goals met beforehand.
Thanks to the internet and technology, anyone can start without any hefty expense in producing captivating video commercials for social and streaming platforms.
These 10 tips can serve as a guide for anyone who wants to start with video commercials and start producing content.
Happy shooting!